Well, here we are, another Spring and we're warmer mornings and evenings as we head into the summer season. So what things should you be concerned about over the next couple of months when it comes to home maintenance and improvement? Some of my favorite tips: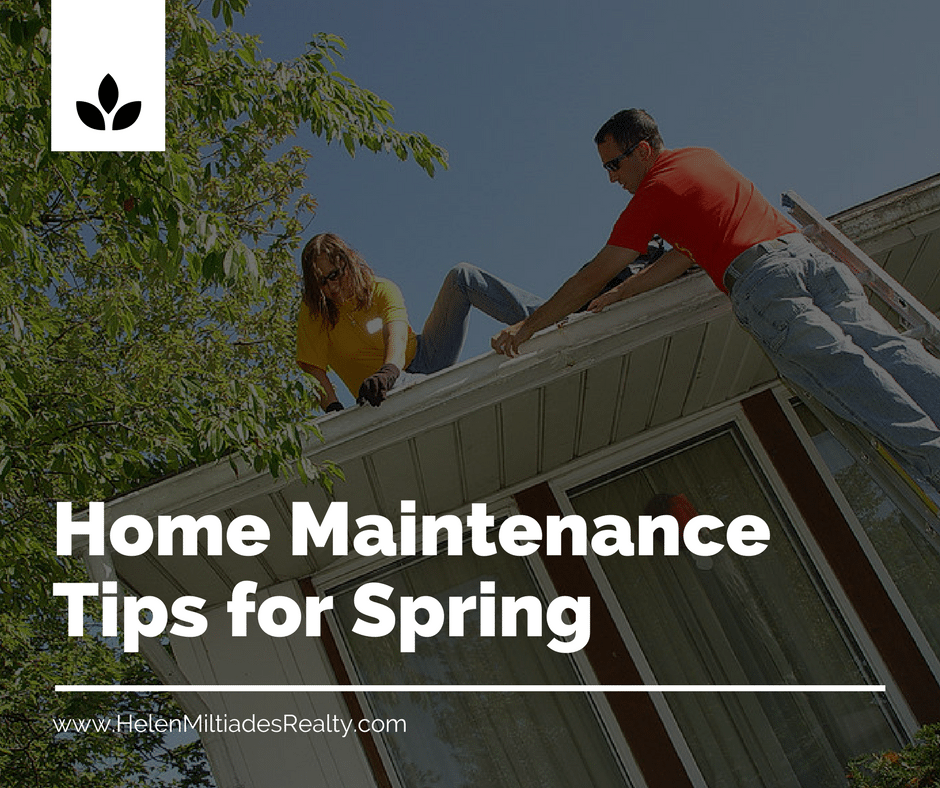 Clean out the closet and swap seasonal items.
Holidays are behind us so it's a good time to go through your closet and swap out warmer items for cooler ones. You may be swapping out long sleeve T-shirts and sweaters for tank tops and shorts so why not take the time and do a complete cleaning of your closet. Take out items you haven't worn in a year or more and send them to Goodwill or have a garage sale on a sunny weekend.
Continue maintaining or updating woodwork.
Now is a good time to consider repairing, re-gluing or refinishing woodwork. Indoor areas are typically at their driest during the month of November.  Re-gluing wobbly chairs and protecting wood surfaces with new finish or polish is a great idea to improve your home.  Continue maintenance on wood furniture, siding, and other wood items.
Clean out those gutters.
Once all the leaves fall off the trees is a great time to get them out of your gutters. You certainly don't want to have to do this numerous times so make sure all of the trees around your house have dropped their leaves before starting this project. You can dump them into the compost pile and start now on a great garden for next year.
Maintain trees and consider trimming.
Now is the time to prune! Get out there and get your trees ready for fruit, leaves or flowers. Read more: How to prune your fruit trees
Prepare pools and clean up spa areas.
If it's been a while since you've used your pool now is a perfect time to maintain your pool or hot tub. Conduct an annual service on these amenities this time of year. Read More: How to get your pool ready for Spring
Check your sump pump.
Unfinished basements can get whacked in certain areas.  If you have a sump pump installed, it will handle the problem of groundwater level rising by eliminating basement water before it becomes a problem.  Make sure you maintain the pump and activate it when necessary. Pro Tip: "If you're planning on selling, make sure you have a professional check out your sump pump so that everything is working correctly. Your home inspection may require this anyway." – Leonard Woshcyzn Miami Realtor
For more information on preparing your home for the spring and summer months or for selling this time of the year call me at any time. We can get your home in tip-top shape ready for today's buyers.