When you put your home up for sale you usually are not looking for the process to be a long drawn out one. No homeowner truly wanting to sell their home wants their property to sit on the market for months delaying the process of moving to the next step in life. While it is never 100% guaranteed how quickly your home will sell once it is listed, there are some things that a homeowner can do to make their property more appealing to buyers and keep the selling process running smooth that usually see quicker sales results in the real estate market.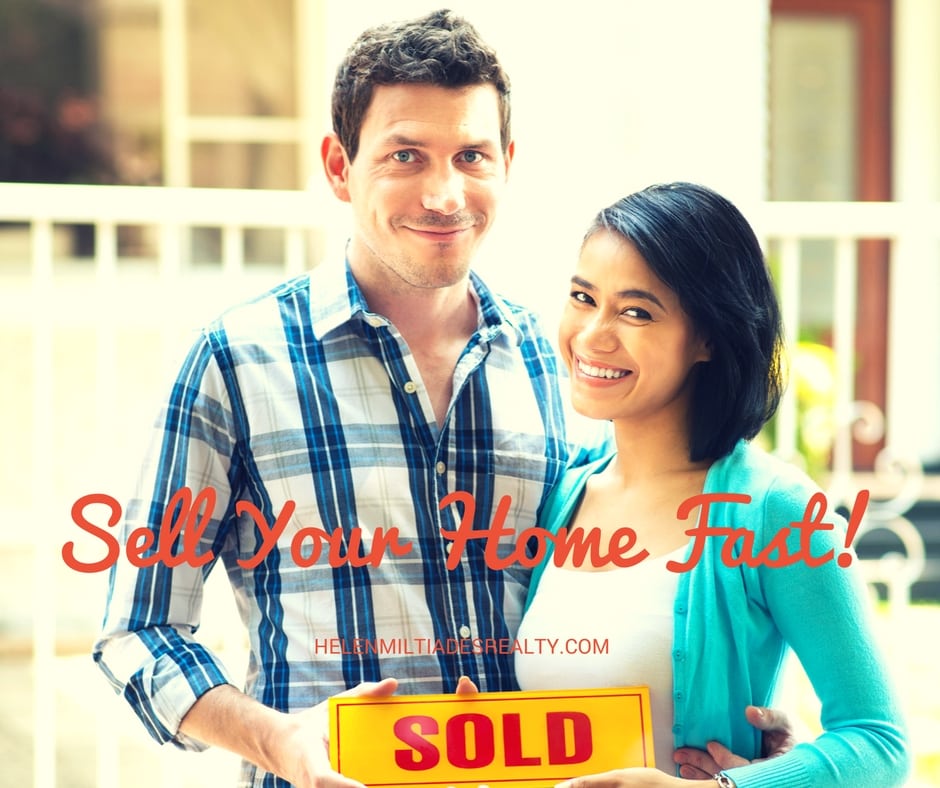 Hire an Experienced Local Listing Agent
This should be the first step in your home selling journey. An experienced agent will have a vast knowledge of the current local market. Including what is selling, what buyers are looking for currently, the best listing price to attract buyers, marketing strategies to reach a large number of buyers, and what should be done to the home to get it ready for sale.
It is not uncommon for home sellers to still have an attachment to the property they are selling and think it is worth more than it really is or that the home doesn't need any work. Keep the mindset that the sale of your home is a business transaction. Buyers are shopping; they have no attachment to your home. Think of it like walking into a store and seeing all available houses right next to each other on the shelf, to the buyer your home is an object for sale that they need and in order to pick yours up off the shelf they are going to want it to be appealing, in good condition, and  the right price.
The listing price of your home is a very big deciding factor in how quickly it will sell. To set the right price you will need the help of your agent, to do homework, and stay objective. The best way to know fair market value is to get the help of someone selling homes and who can access what is for sale in your neighborhood. Do the homework and find comparable properties in your area and see what they have recently sold for, what homes like yours are currently listed at, and the average number of days homes take to sell. The more you know about the current  market the better. A fair listing price makes all the difference. Setting a price too high because you love your home and think it is worth more will lead to it sitting on the market while other homes priced correctly sell.
In Real Estate Looks are Everything
Have your agent help you determine how you can get your house ready to sell. What needs to be fixed or redecorated to appeal to the widest number of buyers. Take down personal decorating touches and repaint with neutral colors. Staging is super important you want a buyer to be able to imagine themselves living in the home and what they will be doing in each room. Don't forget about curb appeal. Curb appeal is huge; a home that is cute and inviting on the outside will make buyers want to come in and take a look.  Again stay objective here don't get offended if it suggested to move out certain items of furniture or tuck a family heirloom knick knack away to sell your home. It's strictly business.
Once the Home is in Top Shape Keep it That Way
Make sure every inch of everything in your home is spotless. Buyers are making a huge life purchase and some of them will be looking at everything. The cleaner a home the better impression you give to buyers that the property is well taken care of and it just makes the home prettier and more appealing.
Showings are one of the best and most frustrating parts of selling a home. It can be tough to show your home to strangers while trying to live in it at the same time. The more flexible you are at making the home available for a showing the better chance you have at selling quickly. You want your home to have the most exposure to buyers possible.
Selling your home can be stressful,but you can take a lot of the stress out of the process with a great listing agent that is on top of things and here to help you get the best deal possible. For more information on selling your Savannah home please browse the website or contact me anytime.