Need an agent on your side? All buyers should have one whether they realize it or not. Listing agents hold contracts with homeowners and sellers. Their primary responsibility is to sell the property for the seller. They first priority is not to the buyer. Although listing agents can be honorable and ethical, they really owe their fiduciary duty first to their seller, then the buyer.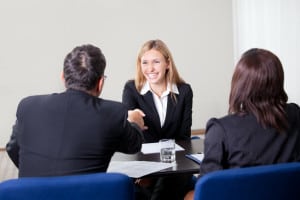 For personalized care and guaranteed service, it's best for buyers to enlist the help of their own buyer's agent. This is an agent that's sole responsibility is to the buyer of a home and not the seller. It protects the buyer from losing out on a negotiating strategy and helps advice the buyer as to the best plan of action in a real estate transaction. It's difficult to negotiate for a buyer and a seller when you always have one party's interest at heart.
What a Buyer's Agent Actually Does
Yes, you can buy a house without one. Heck, you can even sell a house without an agent, but as with any major industry, using a professional is always a better way to go. There are so many legal issues when it comes to buying and selling a house that if something is done incorrectly you could be talking law suits here. When you entrust these legal and serious details to a professional that knows what they're doing, you can trust that all things are getting take of in a timely manner.
A buyer's agent facilitates the real estate transaction the buyer's behalf. They negotiate with the listing agent on terms and price and help the buyer to get the very best deal possible.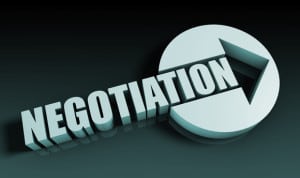 The buyer's agent is like the buyer's lawyer. Financing and negotiating tactics are kept confidential and used appropriately in strategies to get what the buyer really needs. It's best to be open and honest with your agent and let them know your finances and if you are pre-approved. They can tailor the purchase and sale contract to benefit the buyer and make certain that it's a solid offer. Buyer's agent can help with negotiations and understanding the sometimes fuzzy legal jargon that can be confusing to most people. (However, buyer's agent and any licensed real estate agent cannot give legal advice)
Buyer's agents also help advise on the best way to respond to reports, inspections, counter offers and disagreements. Having the experiences of hundreds of deals, buyer's agents can help navigate the blurry waters of the real estate transaction.
What does it cost?
Everyone wants to know what it costs to use a buyer's agent. Well, that's the best part. It costs buyer's absolutely nothing to use their services. Why? Because when a seller draws up a contract they agree to pay a commission to whomever sells the house. The listing agent usually gets half that commission and the buyer's agent receives the other half. It's a great deal because just about any home for sale will offer the buyer's agent a commission to sell the property so it really costs the buyer NOTHING!
So why wouldn't you want a personal buyer's representative when looking for your next Savannah home? Free, on your side, and can actually save you money…. Sounds like a no-brainer to me.