If you are considering selling your home for whatever reason I will provide you with the secrets and strategies and I've learned over the years to present your home to potential homebuyers for the maximum possible profit and fastest sale.
First of all, we'll talk about your reasons for selling. If you simply want to test the market, it might not be a good time to sell. For those that really do need to sell, you may be saturating the market bringing down the home prices for all. If you are listing and selling because of a family change, job change or you need to move up or down size, we can talk about the best strategy to get you where you need to be in the shortest amount of time. Here are some of the tricks and strategies to selling your home quickly and for the most profit.
Start with the research.
My research on current sales, past the sales in the market in general can help price the home according to the current trends. I can offer tips, suggestions and advice on how to get more profit from the sale of your home by staging, prepping and pricing correctly. Take a look at some open houses in your neighborhood or simply enter your information on a search and see the price ranges of homes in your neighborhood with similar qualities and features. All of this research combined added to the information on the condition, construction and location of your home can give us a good starting point for pricing your home correctly.
Stage for today's buyers.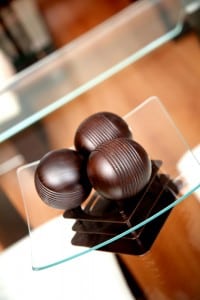 Staging is a crucial factor when it comes to listing and selling property. Buyers need to feel at home and you need to set the stage for the ambiance you're trying to achieve. Buyers need to be shown what a room is for and set the stage for a particular ambiance.
Make sure there's enough room at the front door for buyers and their agent to comfortably wait as their agent works open the front door. Make sure aisles are clear of clutter, kitchens, bathrooms and other rooms are perfectly clean, and there is not a lot of gender specific items throughout the house. Keep things as neutral as possible with standard colors, attractive images and nothing too personal.
Try to stay unemotional.
Selling your home is more than simply selling a product; it's selling something that you have built and lived in, probably for some time. People can get very emotional when it comes to selling their home but to a new buyer, this is simply a product. They don't have the memories or the time invested into the property just yet. They will try to lowball you and ask for things that could be extremely unreasonable in your mind. Try to stay and emotional during these negotiations and keep the ultimate goal of selling the home for as much profit the main focus.
I want help you sell your home by a variety of means necessary. Using social media, online marketing and a variety of in person and in print marketing and advertising tactics, we can get your home in front of the right buyer so it sells as quickly as possible. Give me a call for a free listing presentation and information on selling your home.