Buying a home is a big step, but typically a pretty beneficial one. You can build equity and start saving money for yourself instead of paying someone else's mortgage when you rent. I want my home buyers to be well-informed so they feel confident about their decision not just the first week there in their home but for years afterwards. As a buyers agent I've helped hundreds of homebuyers find exactly what they're looking for throughout the Savannah area from Richmond Hill to Pooler and everywhere in between. However, there are some strategies and secrets that I have learned along the way to make the home buying experience fun and stress-free. Here are some basic tips I want all of my home buyers to know before taking the plunge into home ownership.
Make sure you know how much home you can actually afford.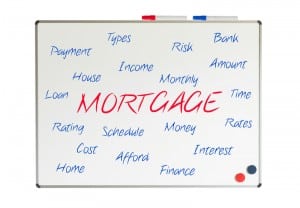 I can't tell you how many homebuyers start looking online and in magazines for homes, getting their hopes up and excited about a home they don't know if they can afford. The very first thing you'll need to do is sit down with the lender and discuss your income, debts, assets and liabilities to determine how much of a monthly mortgage payment your budget could maintain. Your mortgage officer or loan officer will run all of the numbers and pull your credit history in order to determine the maximum amount of home you can afford. Once you know this figure, your loan officer will issue a letter of preapproval stating that you have done the necessary financial homework in order to purchase the property. From here, you can limit your search to only those homes under your maximum amount.
Make a list of things you really want and things you will not tolerate.
Get as detailed as possible; not just mentioning how many bedrooms are bathrooms but the square footage, lot size, fenced yard, swimming pool, close distance to schools, work, modern commerce, quietness of the neighborhood, multilevel, and any other items that could make or break a sale.
Visit the neighborhood during different times of the day and the week.
Once you've chosen a home that you love, come back and visit it during a different time of the week or the day. Is the neighborhood quieter during different times of the day, is there traffic, dogs barking, easy neighborhood etc. Speak to neighbors about the neighborhood and get their take on what they like and what they don't like about the neighborhood. You can't turn around and return home if it's not exactly what you're looking for. Make sure before you finalize on your home that you like the neighborhood as well.
Have liquid funds available.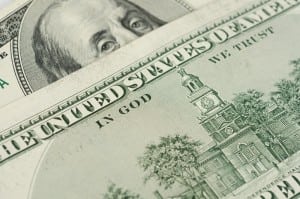 Even though there are some USDA home loans that allow for zero down payments, you will need some liquid funds along the way. You will need cash for paying the home inspector out right and an earnest money deposit at the very least. The homeowners inspection can range anywhere from $300-$800 and is typically paid directly to the inspector at the time of service. Your earnest money deposit is typically 1 to 3% of the purchase price of the home and this can be in the form of a check, cashier's check or money order. These funds will not be deposited until mutual acceptance of the offer has been completed. The earnest money will then go towards the purchase of the house at closing and be credited back to the buyer. If you are required to make a down payment, this payment will be due at closing. For the best possible loan rate, a minimum 20% down payment is often accepted however, FHA loans can be as little as 3.5%.
Buying a house can be fun, exhilarating and a little nerve-racking all at the same time. Will they accept my offer? Will the house be well-maintained? When will we close? These are all questions that are on just about every buyer's mind. I'm here to help you find the home of your dreams, make a solid offer and navigate you through the sometimes confusing process of home buying. Give me a call if you have any questions or feel free to browse homes and information on my website. I'm here to help with all of your Savannah real estate needs.