Yes, there are cheap properties in good deals even in Savannah. If you're looking for a good deal, perhaps a fixer-upper, investment property, or just something you want a great bargain on, there are several ways to choose a decent property that will not only be a good investment but will be the right property for years to come.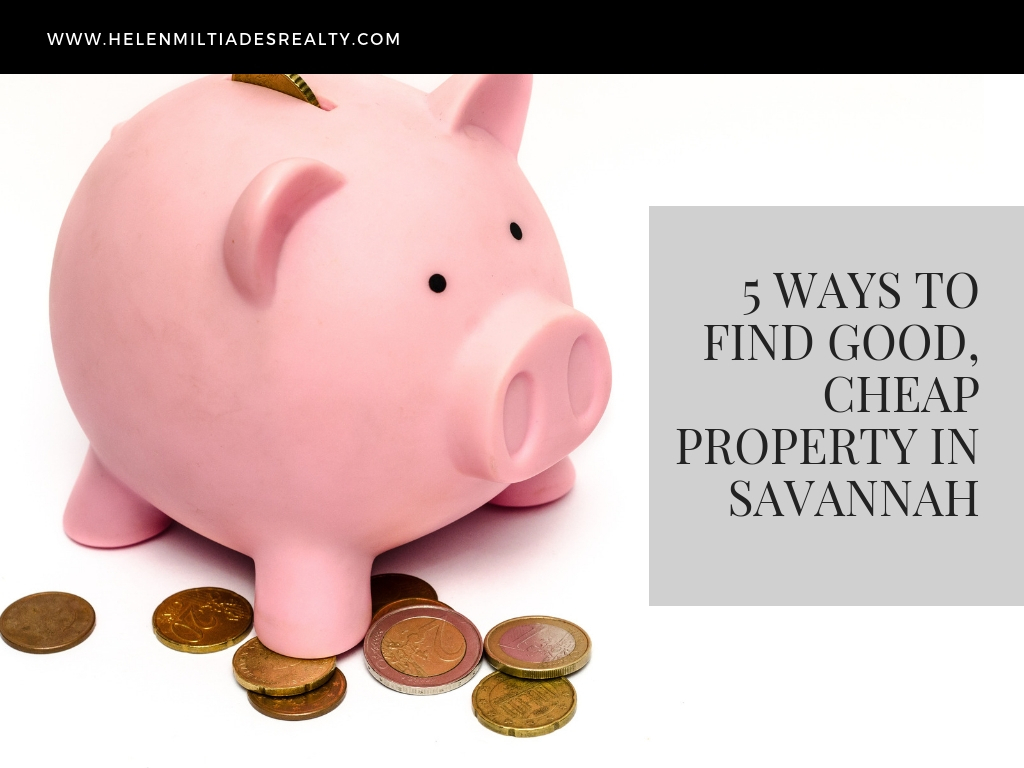 First of all, you want to choose the right location. There are a lot of great deals in Savannah and surrounding areas but many of them are simply not a good option if you're looking for a great deal in order to flip, rent out, or fix up and live in yourself. You want to make sure that your location is in an area where most of the homes around the property are higher end. If you're buying the best house in the cheapest neighborhood and it still needs a lot of work, it's not going to keep its value. It's best to look for the cheapest house in the best neighborhood.
Secondly, get title insurance. Having a buyer's title insurance policy is extremely important, especially when buying inexpensive homes from an auction or distressed properties. These properties can have the most title issues so you want to get covered by insurance.
Third, make a smart offer. Have your real estate agent write up a solid offer that protects you and your purchase in the future. Site unseen purchases are not uncommon in Savannah and Pooler, especially with military families. You want to buy an undervalued property which locks in profit from the beginning.
Related: How to Beat the Home Buying Process with a Pre-Approval Letter
Fourth, get a great home inspection. If you don't have a good home inspection you may not know exactly what you're dealing with once you own the home. If the repairs and upkeep seem overwhelming or are not a good rate of return, you can bail on the property at this point. Get a good home inspection from an inspector that is fully familiar with distressed properties.
Fifth, consider a good property manager. I manage a lot of properties around the area so I am well aware of good investment properties and what will make you the best return on your investment. Using a real estate agent that is also a good property manager is one of the best ways to find the right home for both now and your future income.
For more information on finding the perfect investment, bargain or cheap property in Savannah, Pooler and surrounding areas, contact my office today. [article adapted from biggerpockets.com]