Now's the time! Christmas is almost here and there are plenty of fun events to really get you in the Holiday mood! Here's some of our favorites:
Savannah Holly Days – This event happens all season long from November 1 – December 31. Under this main title will be festival of lights, parades, downtown holiday home tour, carriage rides and kid celebrations.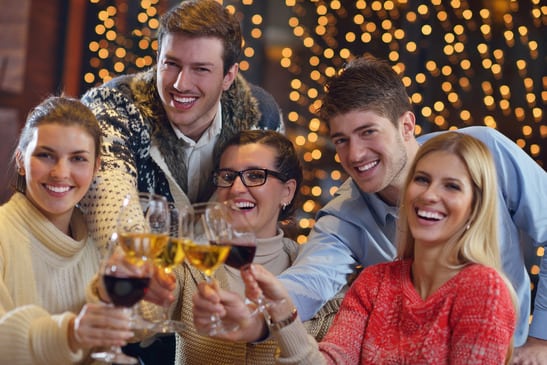 Savannah Harbor Holiday Series – December 1-28 is the 16th annual Savannah Harbor Foundation Holiday Series at the Weston on Hutchinson Island across the Savannah River. Get a picture with Santa Claus, check out the Gingerbread Village and competition and enjoy some delicious treats at the Ice Bar and North "Pool" starting on December 12 through the 28th. The gingerbread competition features "Winter Wonderland in Savannah" and have over 150 submissions.
The Nights and Holiday Lights are happening at the Savannah Coastal Georgia Botanical Gardens December 2 to the 24th. There's over 250 beautiful lights as you take in this amazing self-guided walking tour through 10 acres.
The downtown Design District Holiday Walk is happening on December 1 from 5-9PM offering some of the best local shopping in the historic district. Check out the City Market Holiday Open House also in the historic district with open-air markets, wreaths, Christmas trees, food and more. Also on December 1 at Savannah's City Market is the kid's celebration with holiday fun and activities, cookie decorating, petting zoo and live entertainment.
Davenport House Holiday Tour by Candlelight December 26 through the 30th at the Davenport house. Enjoy a unique tour as guest-maneuvered candlelit rooms in this 19th century historical home.
The Savannah Lighted Christmas Parade – This event is free and family-friendly open to the public down River Street with locally created floats, beautiful lighted displays, classic cars and marching bands.
The Tybee Island Christmas parade is on December 3with beautiful floats along 14th St. making their way a Butler Avenue beginning at 1PM
Savannah Reindeer Run – this run is the 7th annual Reindeer Run on December 17 at 9:00 AM. This will be at the Savannah International Trade and Convention Center on Hutchinson Island.
Whatever you plan to do this season be safe, have fun and remember the joy of the season, your friends and family.