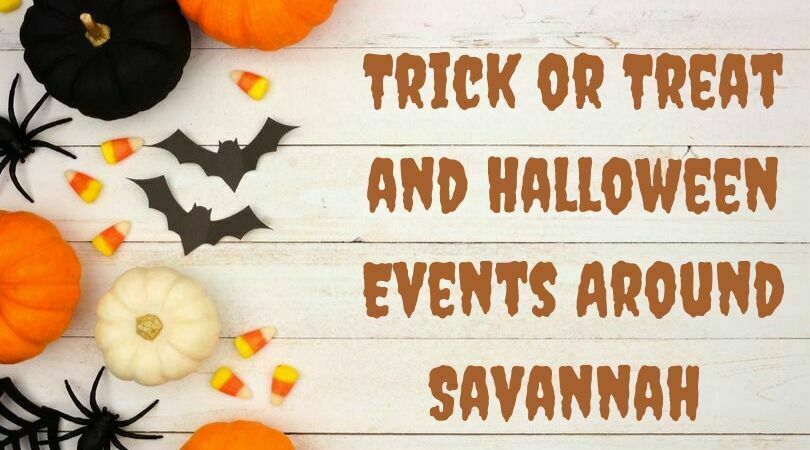 Trick or Treat and Halloween Events Around Savannah GA 2014
Time to dress up in your scariest costume, paint your face and grab your bucket; it's Halloween around Savannah Georgia.
Here are some of the fun trick-or-treating events happening this weekend in Savannah.
If you haven't already seen it you have to check out the Ghosts & Gravestones Frightseeing Tour, which will take you on a haunted journey you'll never forget. Explore River Street's Chandlery and when the sun goes down you can board the trolley for the doomed frightseeing journey. They don't even allow kids less than four years of age and anyone under 18 must be accompanied by an adult. Purchase your tickets online and meet at the Simply Savannah Trolley Depot at 301 East River St. The tour takes a little over one hour.
Halloween night celebrates at the Crawl-O-Ween on River Street from 7 PM until 11 PM. Participants will stop at select bars and restaurants for this haunted pub crawl. Admission is just $10 per person and includes a souvenir.
The city of Savannah has recommended trick or treating times, which keeps everyone safe. The city does not set time specifically unless a Halloween falls on a Sunday. But this year, Halloween is on Friday and trick-or-treating normally starts around 6 PM. In Pooler Georgia, the police department recommends that trick or treating happened between 4 and 8 PM.
Many churches and schools will also be participating in the Trunk or Treat events such as:
Sat, Oct 26, 4:00pm
The Rail Pub, Savannah, GA
Starts at $10.00
Thu, Oct 31, 7:30pm
Bonaventure (The Chapel Mausoleum), Savannah, GA
Starts at $20.00
Fri, Oct 25, 7:00pm
Crosswinds Golf Club, Savannah, GA
Thu, Oct 31, 5:00pm
Tom Triplett Community Park, Pooler, GA
There's more happening all over Pooler and Savannah this weekend so get out there and spread a few Halloween treats!
Image by Matt McGee Flickr Commons