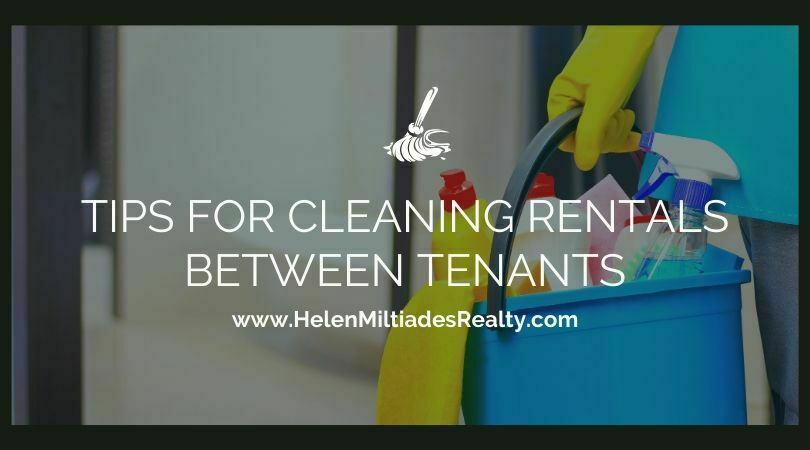 Transitioning from one tenant moving out and making your rental property presentable and ready to welcome another tenant moving in, can be a large and stressful ordeal for any landlord. Whether you had an amazing previous tenant that leaves the property in great condition or a less than responsible and thoughtful one that leaves the place a mess, there will be some work to do to prepare the property for a new renter.  
It may seem a time-consuming pain, but cleaning and making a property seem brand new again will prove highly beneficial. Pristine rentals bring in higher rent prices and it keeps the property in better shape over the long run. Follow these cleaning tips to help you have a more successful rental.  
Include Tenant Cleaning Requirements in the Rental Agreement

 
Before another tenant moves in, when the property is in pristine condition, have them sign and agree to take care of the property and know what condition the property will be expected to be left in upon move out. Give them a checklist of move-out cleaning tasks with the rental agreement and give them the same checklist again when they give notice that they will be moving out. Make sure to state that this checklist will hang heavily on their deposit being returned. This should make the final walkthrough a much easier process.  
More: How to Stage and List a House Fast
Take Excellent Care of Appliances and Change them out when Necessary

 
If the appliances look like they are in good shape and the former tenant has left them clean to the eye, don't just assume they are ready to go. Run the appliances like the dishwasher and the washing machine and dryer to make sure they are still in great working condition. After they have been tested give them a thorough deep clean.  If they are getting old and dingy it is time to upgrade to new ones. This will also help to justify charging a prime rent.  
Do a White Glove Inspection of Hidden Areas

 
Even with the best of cleaning efforts by your previous tenant, there could be areas that were forgotten that grime has built up in/on overtime. Check places like the corners of the closet, under the lip of the kitchen and bathroom countertops, and the outlet and light covers.  
Invest in Commercial Cleaning Products

 
Stock up on commercial strength cleaning products to cut through the grime that cleaners not available to the public can. Use these cleaners to get the stuff the tenant's lesser strength everyday cleaners left behind.  
Don't Forget Outside and Maintenance Issues

 
The exterior of a rental is just as important as the inside. Sometimes the outside is more important as tenants won't even consider a property that looks tired on the outside. Also make sure to check on general maintenance needs like changing out air filters, gutter cleaning, and the overall condition of the home.  
More: Helpful Move-in and Move-out cleaning checklist 
If you can afford the extra cost, it is highly worth your time to hire a few professionals to come in and clean the carpets, scrub the tiles and the bath/shower, and slap up a fresh coat of paint.  
A property manager can take care of all of these things for you, from the rental cleaning agreements to the hiring of all the cleaning help to the finding of a new tenant. You can be completely hands-off and stress-free with a trustworthy property manager. The cost is well worth the amount of time and stress you will save.   
For property management services in Savannah, Georgia contact me anytime.  
More: