Burnside Island is a barrier island just southwest of Savannah and near historic Beaulieu. It's a small secluded community, but not too far from the big city. Savannah is only 15 minutes away. Located north of Green Island Sound most of the real estate consists of waterfront properties because the Island is along Georgia's Inter-coastal Waterway.
Demographics
The population of Burnside Island was around 33,500 residents in 2011. The majority of residents on Burnside Island are in the 15 to 25 age group with the second highest population in the 50 to 55 age group. There are an estimated 1,300 residents per square mile which puts the island at low density. 50% of the residents identify as a family unit.
The median household income of the island is an estimated $48,000 slightly higher than the state average.
Burnside Island Real Estate
Though you would come to expect only very expensive homes with the amount of waterfront here there is actually a nice mix of both moderate properties and sprawling estate- style properties. There is a diverse selection of housing types and styles along with prices. More moderate homes, originally built as second vacation homes, now have year-round residents. The median home value is $174,200 which is much higher than the state average and most homes are owner-occupied. Homes are priced anywhere from the $300,000's well into the millions.
Living on Burnside Island is great for anyone that wants a relaxed lifestyle and loves the water. If you are into fishing this is the spot to be. The state's best shrimping, crabbing and fishing spots can be found here say many of the locals. The famous Moon River from the song is located here. Like to boat? There are plenty of boat ramps available throughout the neighborhoods. The rivers are also great for paddle boarding and kayaking. Some properties allow you to get right into the water from the dock in your yard. Butter Bean Beach is another hotspot on Burnside Island with picnic facilities, play places, and public water access.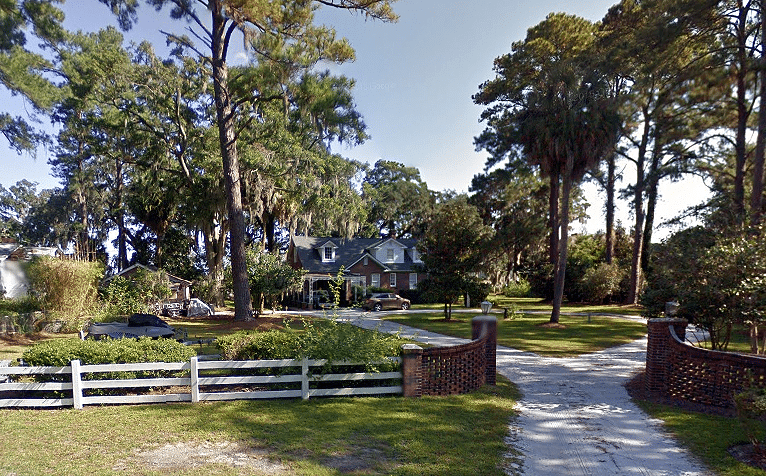 Homes on Burnside Island are zoned for Chatham County Public Schools and there are also some great private school choices available on the island. There are shopping centers located on the north end of the Island and of course the large city of Savannah is just minutes away with countless activities and amenities.
For more information on Savannah area real estate and great places to find luxury properties or to retire, please feel free to browse the website or contact me at any time.