March Madness? How about just something fun to do this month? Here's what's happening in the Savannah area this March, 2017.
For gamers and comic book enthusiasts, GnomeCon is coming to the Coastal Georgia Center at 305 Fahm Street. This science fiction and fantasy convention is March 3-5 with a variety of events and activities for people of all ages. Participate in costume making workshops, game tournaments, zombie family feud and a unique screening of the Rocky Horror Picture Show. Tickets start at $35.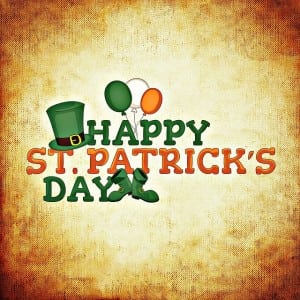 River Street's St. Patrick's Day Celebration is happening on March 17-19 at the Riverfront Plaza and includes entertainment, life music, outdoor restaurants, singing and celebrating. Of course you want to wear green this day to participate in some of the fun activities, contests and Savannah Waterfront Association's largest event of the year. If you bring your ID you can grab a wristband to enjoy your adult drink to go walking around one of Savannah's largest parties. Wristbands are $5 per day and can be purchased at multiple downtown locations. You won't want to miss this annual event March 17, 18th and 19th.
The Savannah Sightseeing Old Town Trolley Tours has events going on all month long. It starts off with the Oyster Roast on March 5 supporting the Davenport House Museum. This event is from 3 PM until 6 PM. On March 10-12 is the Savannah Stopover Music Festival. This festival focuses on the good fortune of Savannah by presenting traveling musician with the SXSW music conference. This three-day festival features music, visual arts, and unique technology in a historical setting.
On March 10 is the Greening of the Forsyth Fountain. This traditional event dyes all the fountains green in Savannah starting off the St. Patrick's Day tradition. However, they do need a lot of help so you want to get involved with the city and their events tours to participate in this fun event.
On March 11 is the Tara Feis Irish Celebration sponsored by the city's Cultural Affairs. This is on the Saturday before the St. Patrick's Day parade and is a family-friendly festival open to the public with free admission. It offers live Irish dancing performances, food, activities, arts and crafts and games. It's held each year in Emmet Park in the heart of downtown Savannah beginning at 11:00 AM.
On March 11 is the Celtic Cross Ceremony and Recession where Irish Catholics join together to celebrate their heritage at Emmet Park. Bagpipes play, Irish speakers talk about the past and the future of Irish Catholics in the Savannah area and there's a reception at 2:30 PM with food and refreshments. The event starts at 1:00 PM.
On March 16, members of the Irish community gather to celebrate members of the military, both past and present at the Jasper Green Ceremony located in Madison Square at the monument honoring the men who fought in Irish Jasper greens.
Once all the St. Patrick's Day festivities are completed you'll want to hang around for the 2016 Savannah Music Festival. This event is March 24 through April 9 in the Historic District of downtown Savannah. There are over 100 performances of live music, jazz, classical and a variety of international music traditions.
On the 17th:
Fleet Feet Savannah | Savannah St. Patrick's Day Mass |  Savannah St. Patrick's Day Parade
March is our St. Patrick's Day celebrations so if you got a hankering, don your green apparel and join us at one of these amazing events this month.